Hi, I am using the nircmd line tool with the Launch Application Action to try and take a screenshot of the full system background but it doesn't seem to be working correct.
In Command Prompt I can issue the line "nircmd.exe savescreenshot "path/.png" and it functions as intended taking a screenshot of the entire desktop background. Yet when i set an action such as: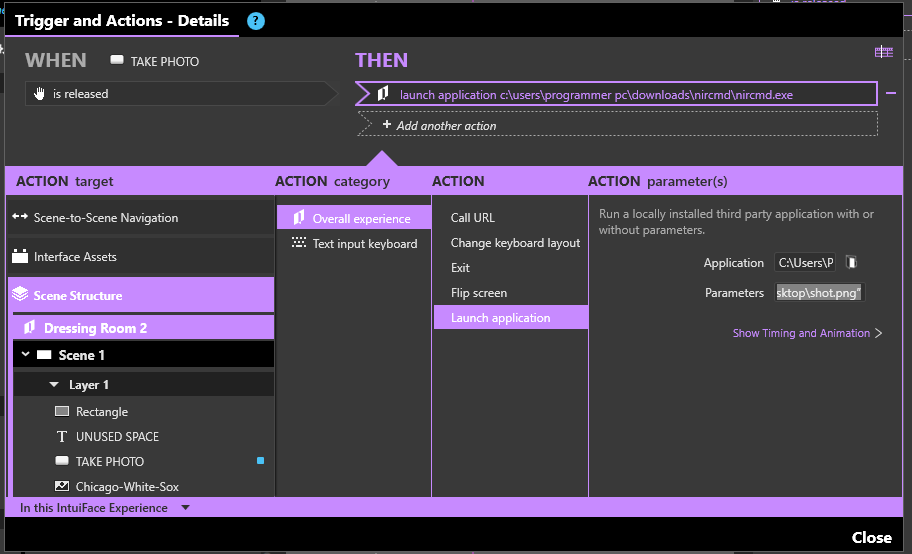 it doesn't do anything.
for "Application" i enter: C:\Users\Programmer PC\Downloads\nircmd\nircmd.exe
for paramaters I enter: screenshot "C:\Users\Programmer PC\Desktop\shot.png"
Any ideas/help as to why this action is functioning incorrectly would be greatly appreciated. I feel it must be an issue with the arguments i'm passing as it works fine issuing the same command in command prompt. Thanks!