You may remember that about three months ago, we introduced our new Tech Ecosystem partner Sightcorp, an Amsterdam-based specialist in AI-powered real-time face analysis, and their trademark solution DeepSight Toolkit, an easy-to-use cross-platform solution that detects and analyzes multiple faces using any 2D camera.
Today we're announcing a more formal partnership, a deep integration between our two respective platforms that connect Sightcorp's understanding of an audience with Intuiface's no-code expertise in both content creation and analytics. The combination can be used to both trigger the display of in-context content (e.g., based on age and gender) and to visualize collected data using Intuiface's analytics solution to determine content engagement and effectiveness (e.g., views, impressions, dwell time).
NOTE: Join us for a live webinar on 15-December at 10am New York / 4pm Amsterdam. Will share a variety of product demos to show you how it all comes together. Click here to register.
Advantages of the joint solution include identification of
optimal signage locations
most effective (and least effective) messages
optimal demographics for downstream sales conversion
face mask usage
and much more…
To share the value of the tech combination and to make it more accessible to companies and digital signage deployers, we've also jointly created an everything-you-need bundle for running Intuiface experiences incorporating Sightcorp technology. Called the Audience Analytics Bundle, it's a single price solution containing licenses for Sightcorp DeepSight Toolkit, Intuiface Player, and Intuiface Analytics, a ready-to-use Face Mask Detection experience, and a pre-built dashboard for visualizing experience data.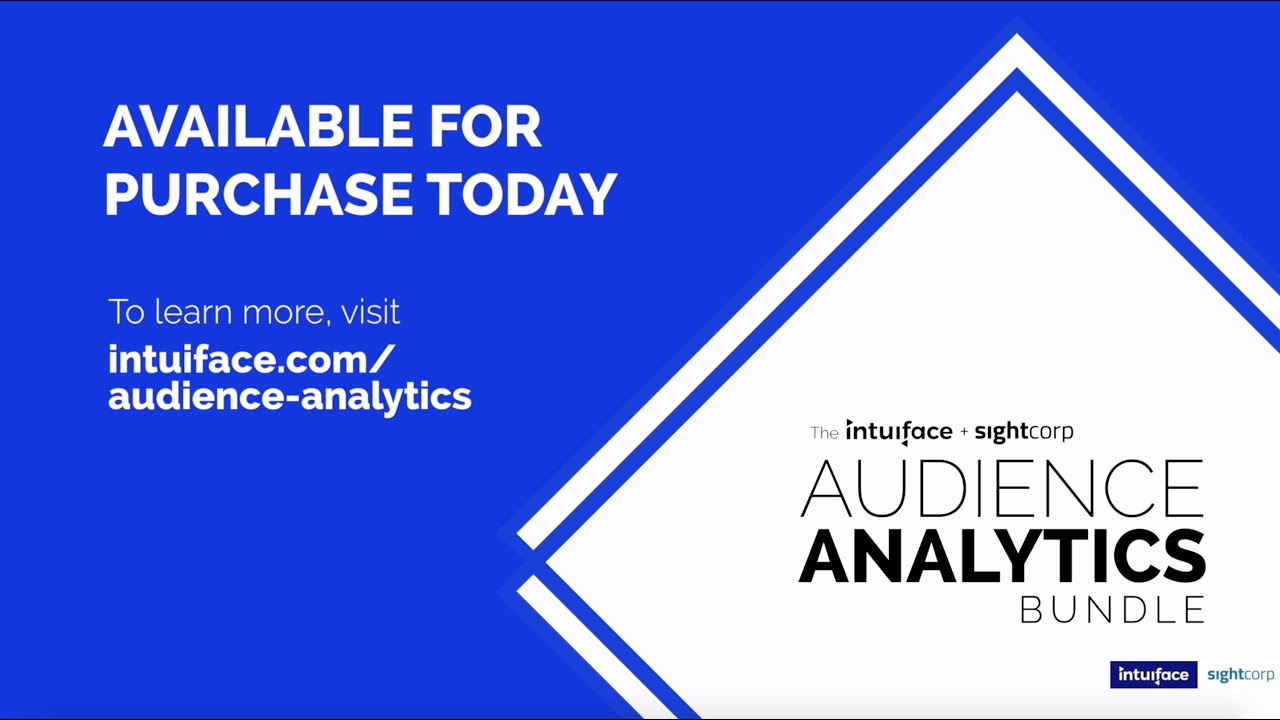 The Face Mask Detection experience presents visitors with Stop/Go messaging based on the presence of face coverings. Data about the number of visitors, the percentage wearing masks, dwell times, and more are collected and presented in a set of prebuilt charts.
For more about this new offering, head over to our Audience Analytics Bundle page (freshly out of the oven) to learn more, or better yet, to make a purchase.

For a deep dive, check out this Help Center article for details about how to work with the DeepSight Toolkit Interface Asset.
Sightcorp DeepSight Toolkit can also be downloaded and evaluated for free to assess the creation process for experiences targeting unique use cases. For more information, contact Sightcorp at info@sightcorp.com