I've been playing with DALL·E 2, which is a new AI system that can create realistic images and art from a description in natural language (called prompts). This R&D project by OpenAI is quite amazing, and you can define various art styles for your imaginative output.
I put it to test to see how far I could push it to create a series of images related to a potential Intuiface business. Here are some fun examples with the corresponding prompts:
Isometric 3d illustration of an expo booth, with several displays, visitors using touch screens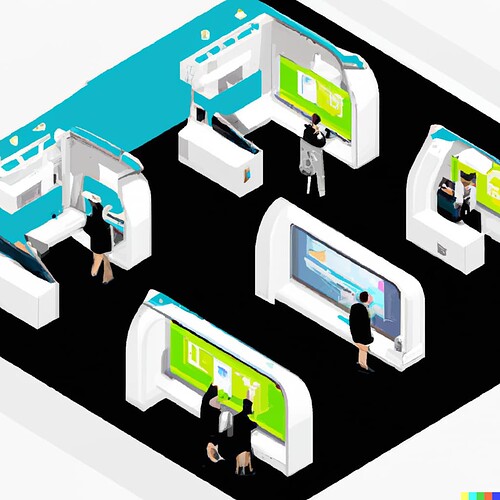 A person interacting with a touch screen at a tradeshow, 3d render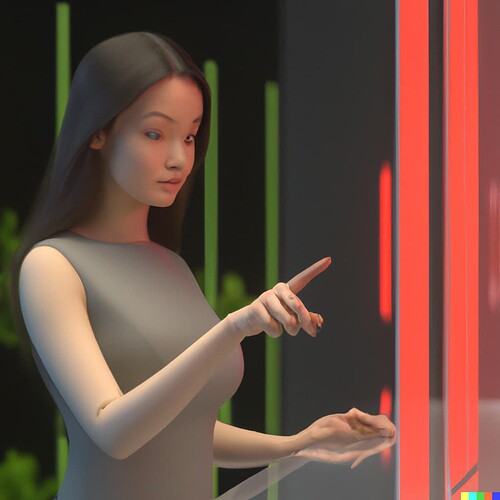 A person interacting with a touch screen, ancient Egyptian mural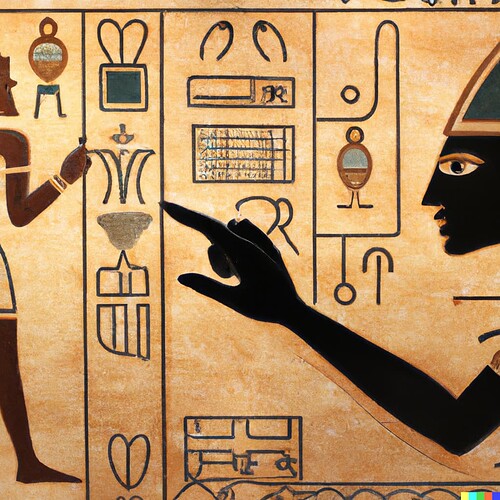 DALL·E has recently opened up their waitlist to the public. Meanwhile, take a look at this e-book with several tips for successful AI image creation.