Hello Intuiface Community!

I created an experience with an Asset Grid, displaying a title, a date, and an image.
The content comes from a small spreadsheet (Contenu.xlsx).
As users can add content in a non-chronological order, I added a sorting action on the date.
And that's where fun begins…

Sorting date works fine for title, date and simple text…
…but the last column (image dynamic reference, last line of the asset grid) gets mixed-up somehow!

I tried different formulas (="Image/"&C2&".png" ; =CONCATENER("Image/;C2;".png") but ended with the same result…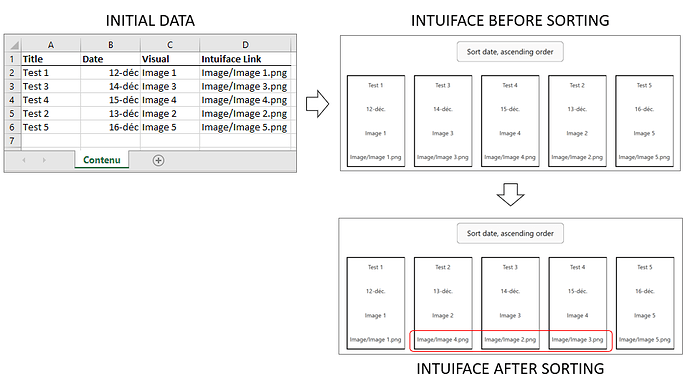 Here is the project:
Projet bug excel.zip
(6.3 MB)
Has anyone encountered a similar problem?

Any idea where this might come from?

Thanks,
Gérémy