Hi,
Can you add trigger for the photos taken from webcam to be saved on the local files ?
Thanks
Hey Welcome to the community!@eyup21kara
I have created a quick sample on how to achieve such solution, you will need to click the Filesystem IA and change the path you want the snapshots to be saved to see the attached image.
Save Webcam Snapshot to Local Machine.zip (7.6 MB)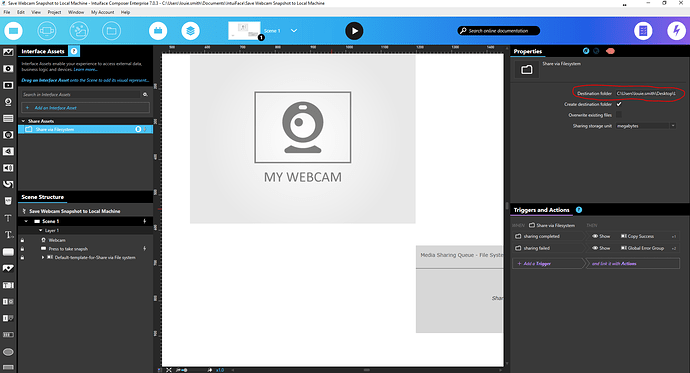 Kind Regards
Louie
Thanks a lot great help