Hi,
I'm trying to build a simple 'Arrange the words in the right order' game.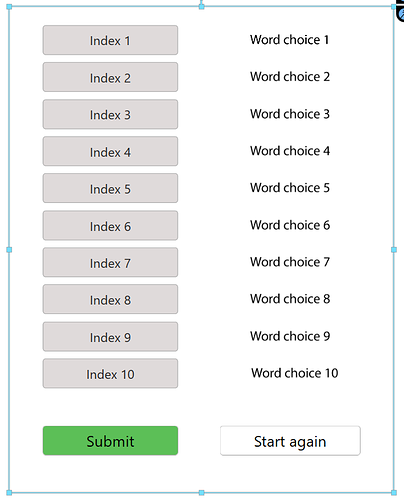 BTW I had to add the words to be arranged (e.g. Word choice 1, Word choice 2, etc.) as images as button or text assets cannot be associated with the drag&drop triggers within a pinboard.
If the Word choice 1 is dropped over Index 1 - Index 1 text is changed to Word choice 1 and the Word choice 1 image is hidden. The same for Word choice 2, 3, etc. What I want to achieve is if none of the indexes = Word choice 1 (e.g. If I have dragged Word choice 1 first over Index 1 but then I drag Word choice 2 over the same index - screenshot below), the Word choice 1 image to show at its initial location.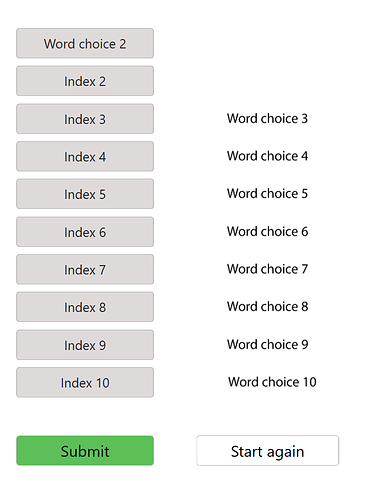 However, the conditions do not seem to work if I have opted for the All conditions must be true.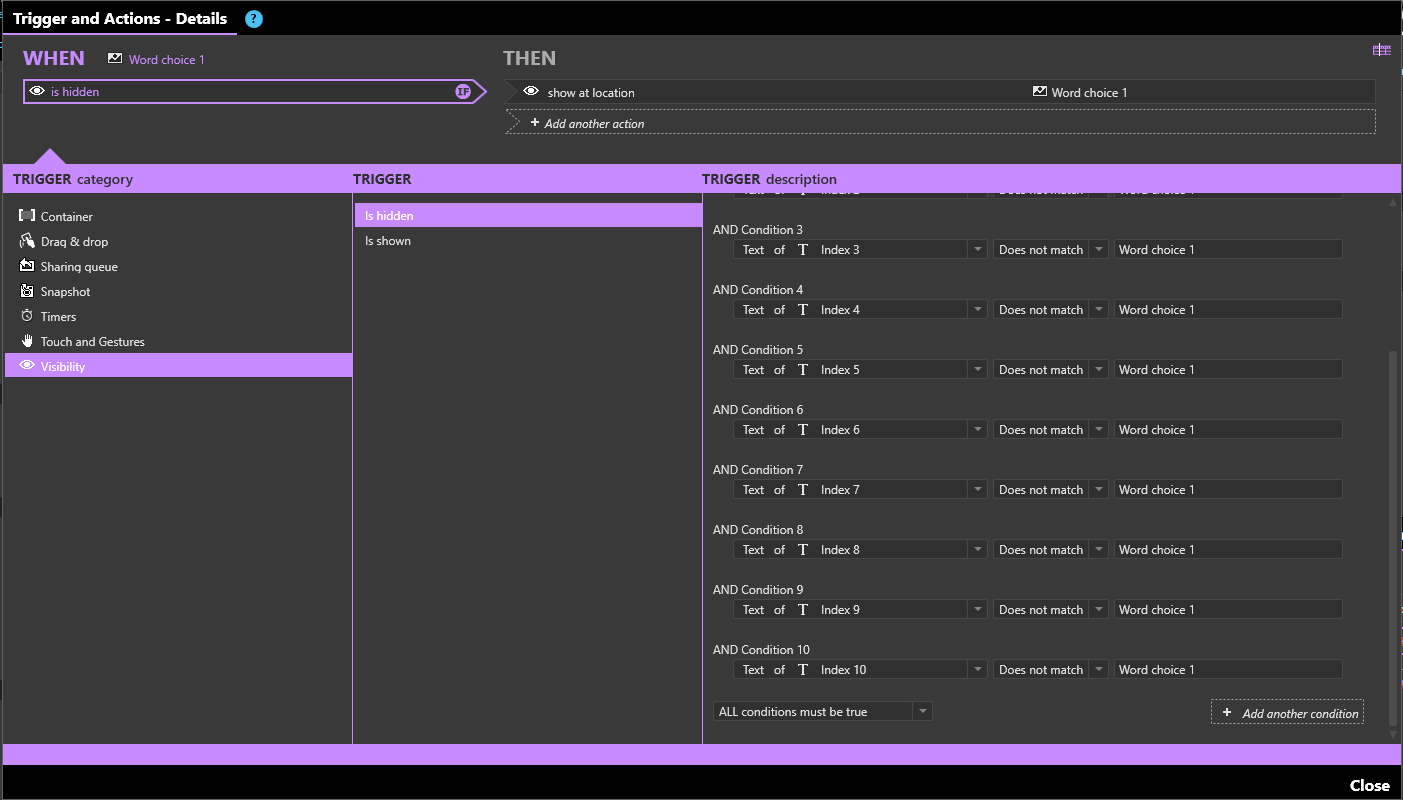 Am I approaching this completely wrong or is this a bug?
Many thanks
Deni