Hi Intuiface community!
This if the first post of a series about Interface Assets that were developed on "the corner of a desk", as we say in France, that we want to deliver to the community as an open-source resource.
This means:
These Interface Assets are either really too specific about a topic / device or not mature enough to be embedded in the official Intuiface Platform.
they are delivered "as-is" and no support will be provided on them by the Intuiface support team. Use them at your own risk. We shall discuss about them in the corresponding community thread.
the source code is available, so if you wish to contribute to enhance it / fix bugs, please do not hesitate!
These Interface Assets are posted on the Intuiface github page: https://github.com/intuiface
TUIO Interface Asset is available here: https://github.com/intuiface/TUIOInterfaceAsset
It will enable you, as described a bit more in this article, to use any TUIO-compliant object recognition hardware/software with Intuiface.
The released package includes an Intuiface Experience that demonstrates 2 ways (among many others!) of using these objects.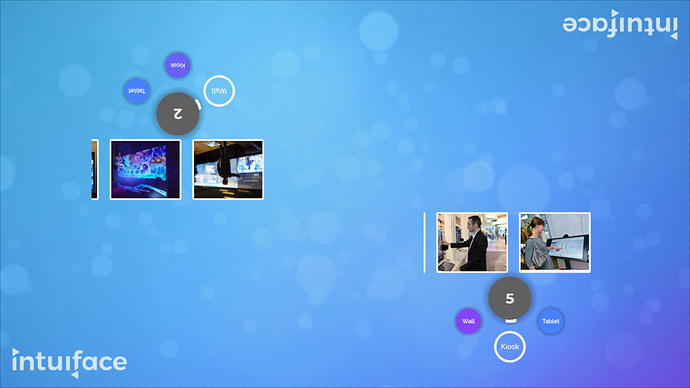 Thanks to the TUIO community, Interactive Scape, @Alex, @Louie_Smith, @andrea, @m_rousseaux and many others for the contribution & the motivation that made me share this with you all

Seb
PS: once many of these IAs will be published on Github, I'll create & maintain an article that references all of them.