Hey some assistance will be greatly appriciated.
Background:
We have about 300 screens. each screen is divided into section. Layout depends on the store type. i.e. Store 1 will display Apple iPhone XS on Position1, Huawei P20 on Position2, Samsung A30 on Position3 .Store 2 Will display the Samsung A9 on Position1, Apple iPhone XS ob Position2, Huawei Psmart on Position3.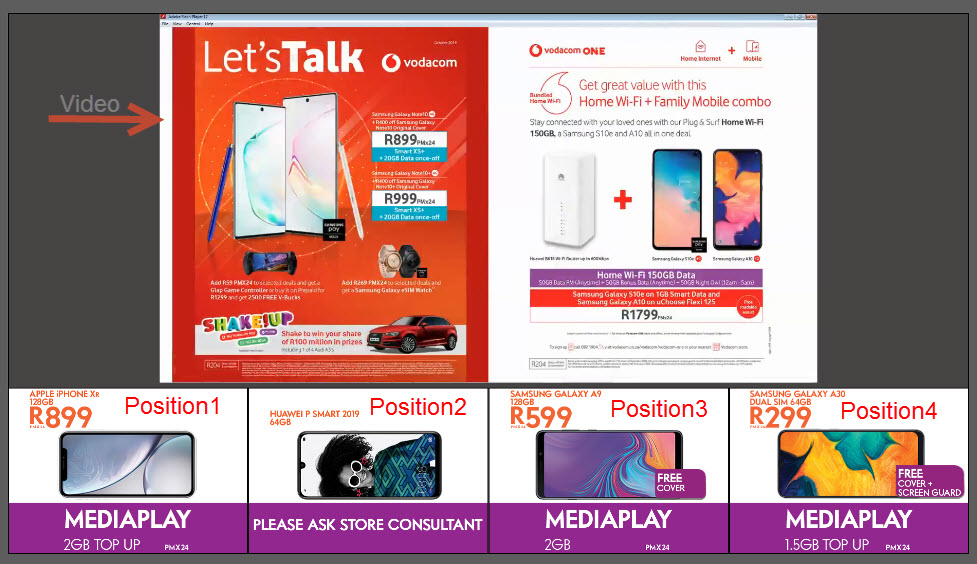 The images created across all 300 screens are the same. Thus the Samsung A9 artwork is the same in both store 1 and 2 its just the positioning on screen that changes.
There has to be an easier way of deploying the layouts to these screens short of me having to create 300 experiences.
I've created an Excel sheet with a binding based on the layouts, but Im stumped on how the XP will change the player content based on the id or something similar
excel