Please welcome another set of composer enhancements. Intuiface Composer 6.4.1 adds new properties focusing on Web Browser, Video and HTML Assets. Read everything below!
Web Browser
Properties – Behavior (tab):
New tab links - Ignore / Open in this browser: Property that will allow a target="_blank" urls to open, or not in the same web browser.
Access local file system: Property that enables/ disables access to local filesystem. When disabled, the Web Browser no longer has access to local content - such as by entering a URI like file:///C:/Users/… We're becoming more sensitive to issues of security - in line with our ongoing effort to become ISO 27001 compliant (https://www.iso.org/isoiec-27001-information-security.html).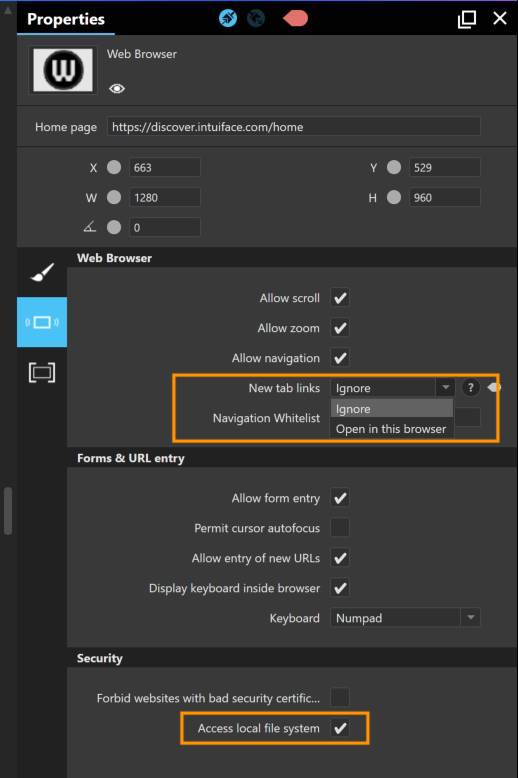 Video Asset
Properties – Appearance (tab):
Show controls behavior - Temporary/Always: Configure whether controls should remain visible at all times in the Video Asset. The default has been to hide them while a video plays.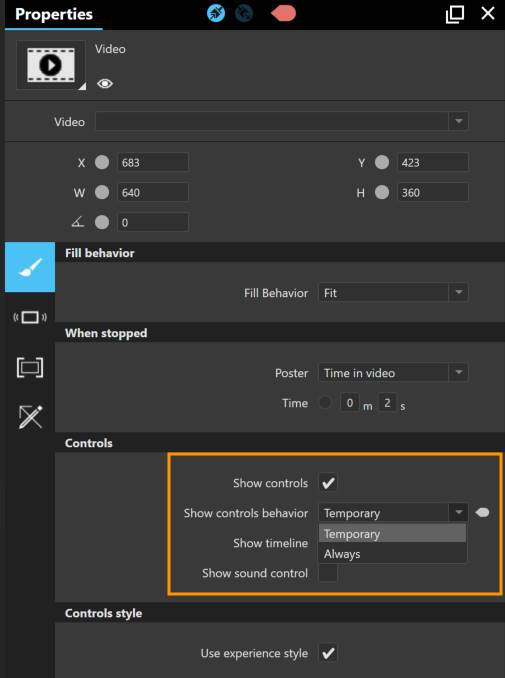 Html Asset
Properties – Behavior(tab):
Allow multi-touch gestures: Permit or not, multi-touch interaction with content in the HTML Frame Asset.