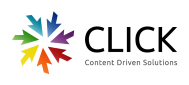 We'd like to take a moment to celebrate our partnership with an industry leader and influencer in Asia Click Grafix, who also marks our first VAR partner in Singapore. The partnership is also one of many triumphs to come in our efforts to penetrate the Asian Market. (Read HERE about our recent opening of Taipei-based sales and support office)
For well over two decades in the digital signage industry covering Singapore, Malaysia, South East Asia and the Middle East, Click Grafix has been dedicated to delivering content-driven solutions that help clients optimize returns, increase sales, amplify branding, boost operations or engage audience interactivity.
Click Grafix has won multiple international awards in recognition of their excellence in creative content, deployment and network implementation.
• Best Medical Deployment for Pantai Medical Center in the Asia Pacific Conference 2015.
• Bronze in the Digital Signage Award for Network Implementation, Informational in the POPAI (Point‐of‐Purchase AdvertisingInternational) 2011 Awards for the Singapore 2010 Youth Olympic Games; a joint‐effort with Nanyang Technological University
• Best in Class Creative Content ‐ Public Spaces award for Aquaria KLCC; at the Digital Signage Expo in Chicago, USA in 2007.
Their renowned expertise and a strong community give us confidence in our future collaboration and we are looking forward to making and sharing many achievements with Click Grafix!

Curious to know more who is Click Grafix that we are so excited to make a partnership with? Find our more HERE.