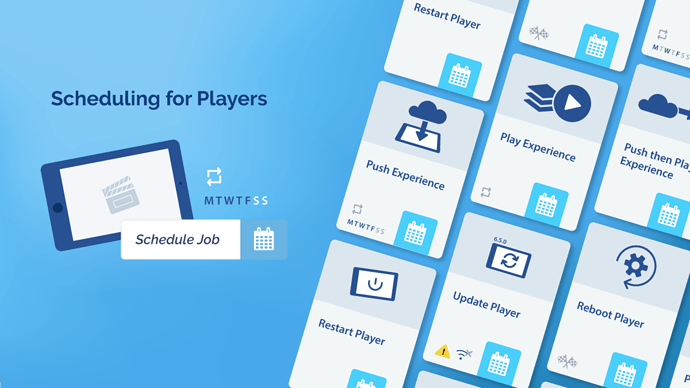 The big day has finally come. With your input as guidance, and with a lot of hard work, we're finally able to release another feature update for this dream platform of ours.
Deployment Scheduling is live!
In the past, experience deployment had to be initiated manually. Wanted to deploy a particular experience to multiple Players in various geographic locations at 2am on Monday? Sadly, you had to be awake and online at 2am on Monday to initiate the roll-out.
NOT ANY MORE!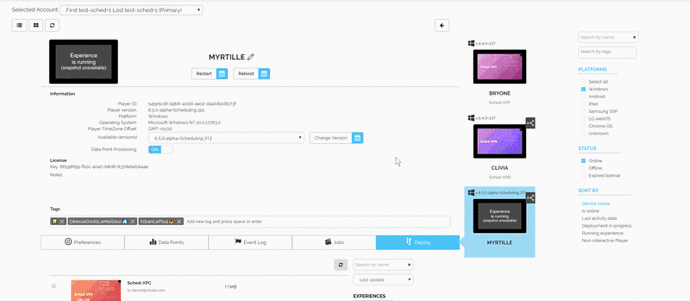 With our new Deployment Scheduling feature, multiple Player-related activities can be assigned dates, times, and frequencies. The resulting schedules are automatically performed. What can you schedule for one or more Players?
Pushing new/updated experiences
Play already pushed experiences
Push and play new/updated experiences
Reboot Windows PCs
Restart Player on Windows
Update Player on Windows
As a bonus, we've updated our Share and Deploy API to include all of remote deployment and scheduling. This means you can programmatically access all capability through your own user interface instead of ours. The choice is yours.
Next steps?
ENJOY