Hi guys,
can I play three different customized game quiz in a experience?
or could there be some interference?
thanks
Hi Peter,
If you check our Science Quiz sample in the Marketplace, you will see that it uses an Excel Interface Asset created from an Excel file that looks like this: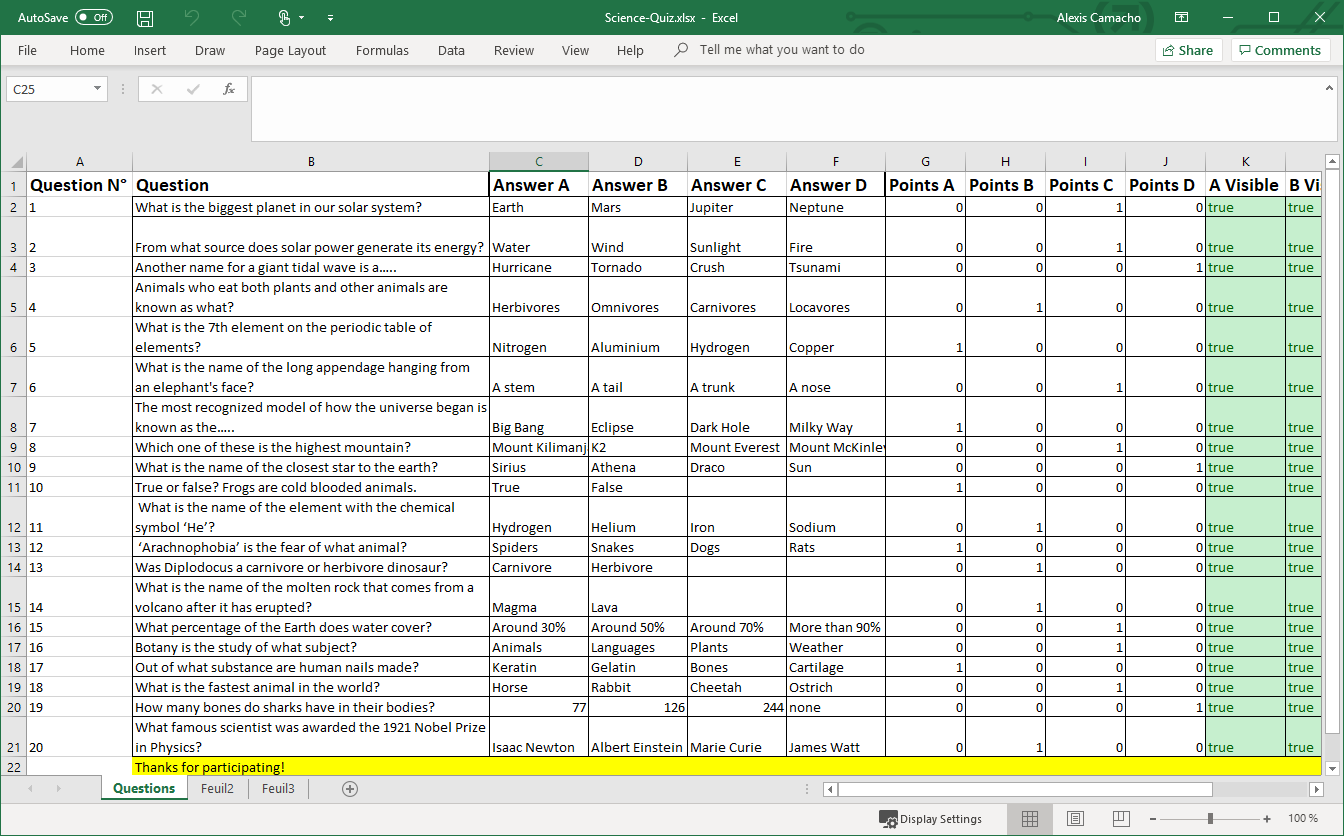 You can have another (or 2, or more) Worksheets in that Excel file and use them for others Quiz in the same Experience.
I recommend you to check that article from our Help Center: How to create a Quiz from an Excel File
Kind regards,
Alex.
Thanks a lot
I'll take a look and I'll try it