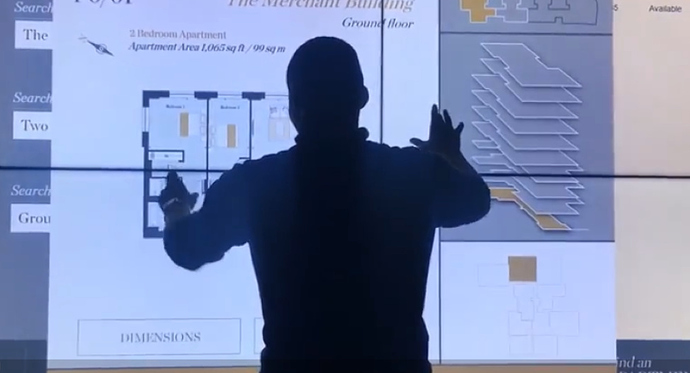 Photo credit: Quintessence (Intuiface Creative Expert)
There are many ways Intuiface help you run a successful business as a creative agency or a full-service integrator.
First, the basic way: you can sell your Intuiface Experience to your clients. You can also sell software back-end development and integration services for countless "connected" experience. What else? you can sell set-up and installation services. Of course, you can do further by "servicizing" the deployment management, support, update and KPI management using Intuiface Analytics.
Are you already grabbing all these opportunities? or are these options not suitable for what you can do at the moment? Well, there is another door of opportunity open to EVERYONE, to any Intuiface experience creators. It's called the Intuiface Marketplace!
In Intuiface Marketplace, anyone has a chance(after a review process) to list their own Intuiface experiences. Of course, it's an extra opportunity to make money by selling your experiences, but also a great way to demonstrate your expertness and attract new business. You can flexibly price your experiences OR offer them for free.
I agree! Intuiface is not a mere TOOL for creating interactive experiences. It's where your business opportunities live.
Why keep your expertise under the table? expand the awareness of your business and create a potentially lucrative business.
Start by creating your seller profile HERE.