Hi Intuifacers,
I'm sharing an experience that shows how to quickly make a simple music player.
The structure is pretty light: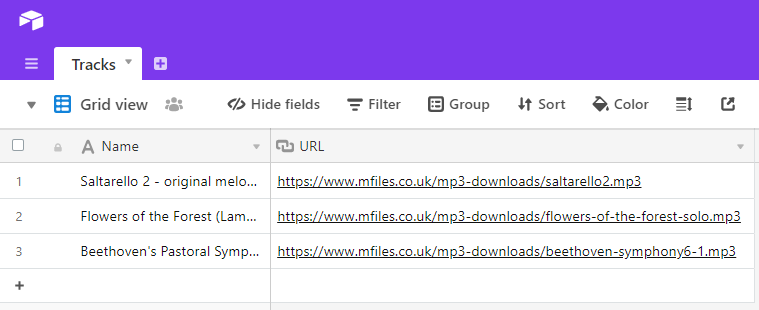 In the Intuiface Experience, we have: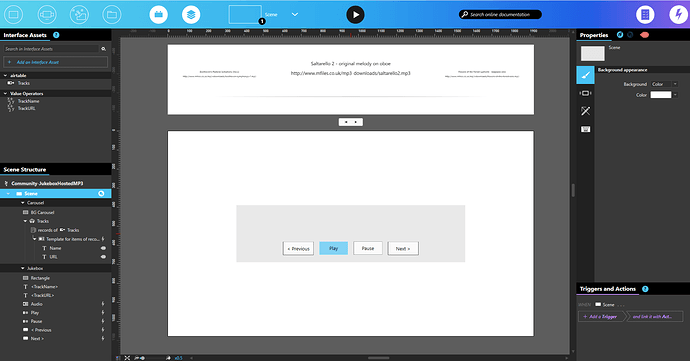 When the Experience starts, first track is played, you are able to Play/Pause, go Next/Previous, and as we are using a Carousel for sequencing, they will cycle and after the last track, it will "automagically" move the first one.
Here is the Experience, enjoy the music!


Community-JukeboxHostedMP3.zip (6.0 MB)