HI,
I want to create a dashboard for my company and i want to embed google calendar in it.
When i use this tutorial to create the view that i want and i embed the html in IF, It doesn't display the informations :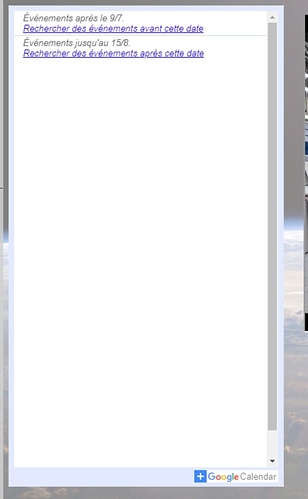 If i copy/paste the code in a index.html file, it works like a charm.
Did i did something wrong ?
Is it the user agent of the IF's webrowser ? If yes, can i change it ?
Best regards