Hello,
i have a layer with asset grid and under that is a template with some assets(text, images).
I want to change text, image position, but when i select image from scene structure, i cannot see image element grid in preview window.Image position is shown with yellow arrow.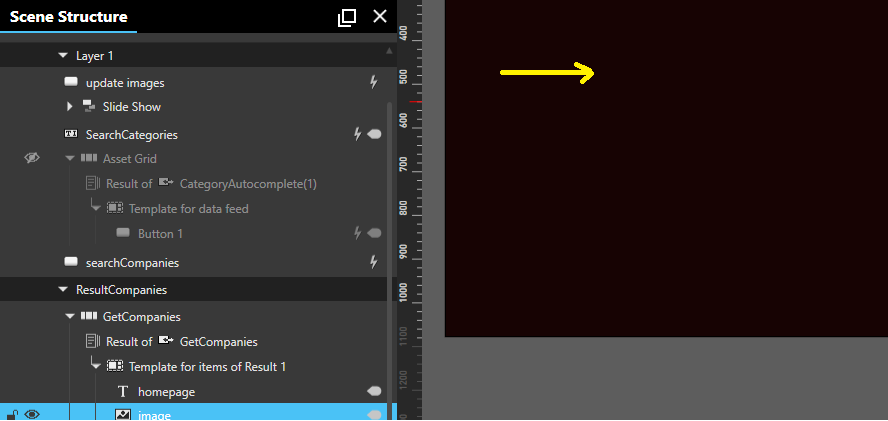 When i start a project, its working fine, i see all the data, but i want to move assets around a little bit.
What am i missing?
Thank you in advance,