Anyone knows about how, I can scroll the Asset Grid, Helix and Carousel with keyboard triggers.
Thanks
Hey @PQuest,
You can do this on the scene triggers and actions panel here like so then you can trigger a keypress to move the asset grid forward or back.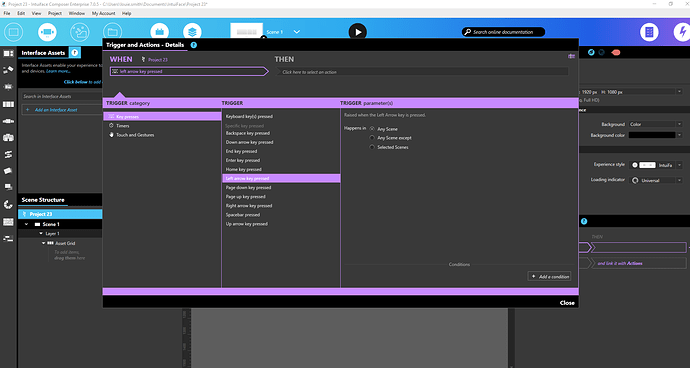 You can read the article here: Keyboard Triggers
Kind Regards
Louie
THANKS, Louie
It helps a lot.