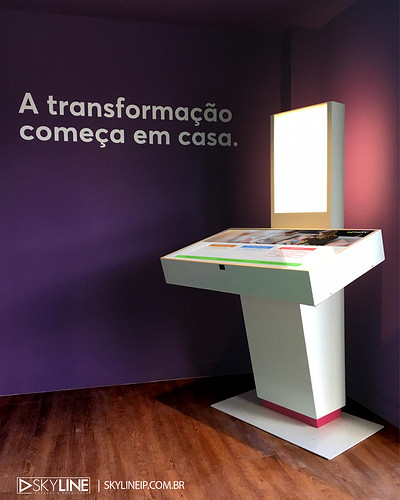 5 real estate projects, 1 Interactive Touch Screen. ⠀
This was the request of our last client, in the upstate Rio de Janeiro, to present at the stand, all the developments in the region, according to the need and profile of the client.
The construction company in question already uses the interactive screen tool in several of its products throughout Brazil as a means of including sensations and experiences to the presentations of the projects by the brokers, where they present the plants already with 3D 360º modeling, videos, ULTRATour with differentials of the location and many other content developed by the Skyline team. ⠀
Modernizing your sales script and adding technologies, with powerful and modern screens and computers for constant fluidity during your presentation need not be difficult.
⠀
Chat with us and get to know our portfolio with dozens of solutions!
www.skylineip.com.br
@skyline_ip