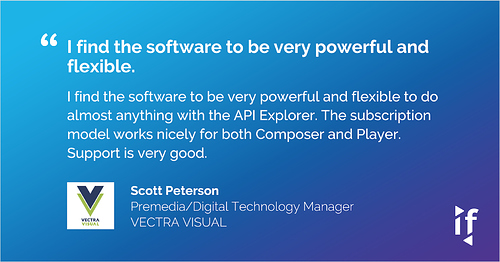 Do you agree with Vectra Visual's testimonial?


It is true when we are asked "what is the limitation of Intuiface when it comes to data and application connectivity?", it's difficult to answer. Because there is almost no limit! (at lease we are one of the most flexible options out there)
Vectra Visual works with some of the top retailers around the world, offering full creative services from concept and design to realization to some of the world's most respected brands and forward-thinking businesses.!
Check out their on their Website.